Retail Promos!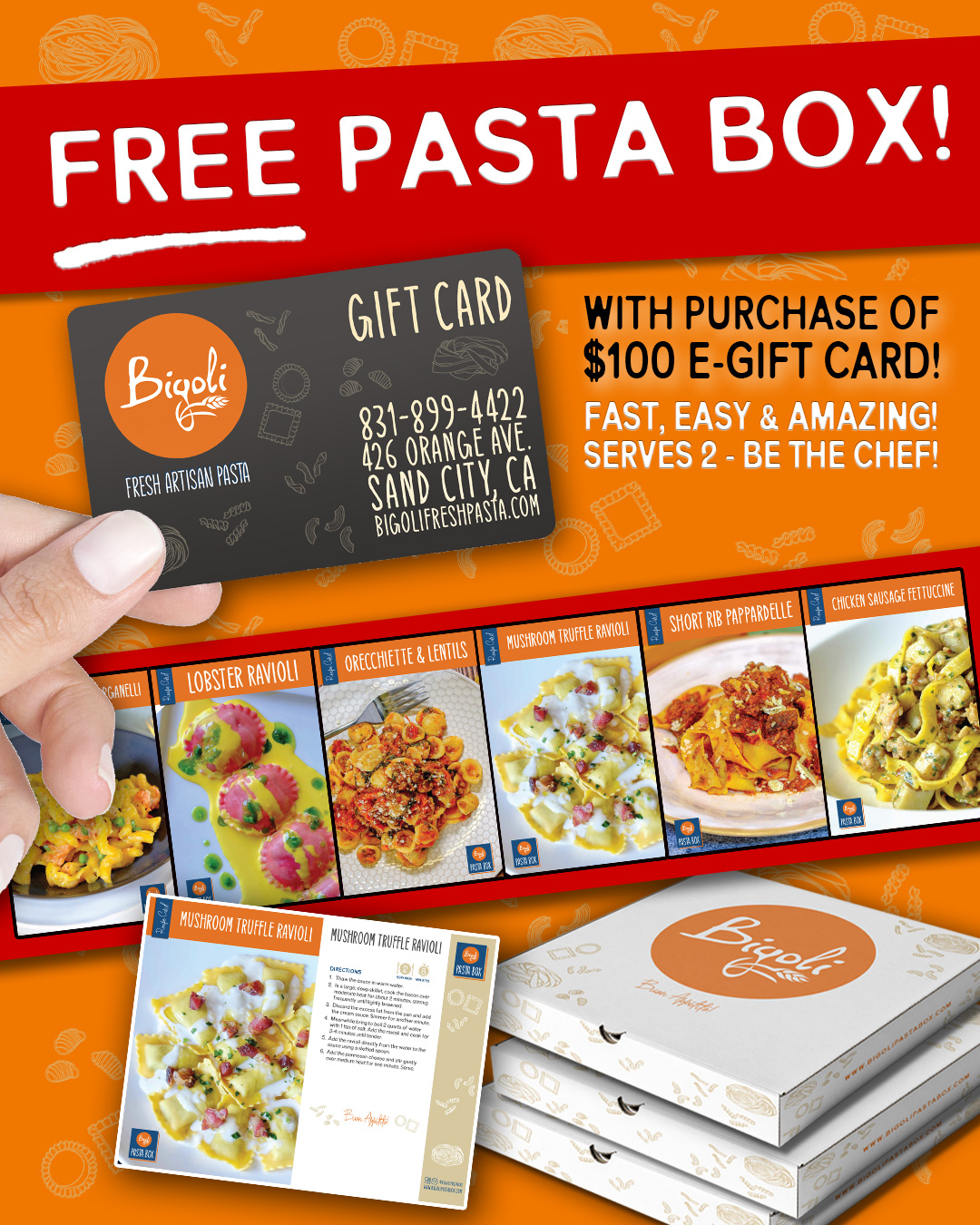 Buy a $100 E-Gift Card - Get a FREE Pasta Box!
Purchase a Bigoli $100 E-Gift Card and receive a FREE Pasta Box!
A great gift for any occasion. Click the link below, select $100 or more and fill out the simple form. You can have the giftcard sent now or specify a future date.
Upon purchase, you will receive a voucher via email that can be redeemed at our Bigoli Pata Shop located at 426 Orange Ave. Sand City, CA or on your next mail order.
Note: Offer may not be combined with other promos or discounts. Promo may end at any time.

Delivery and Shipping Available!
If you're not local to the Monterrey, CA area, you're in luck! We ship to all of California! We can also provide local next day delivery to Monterey, Santa Clara and Santa Cruz counties in CA. Min. order of $80 is required for shipping or delivery. Contact us for details!