Our Wholesale Products

Fresh Artisan Pasta & Ravioli
Our products are designed to assist chefs by providing premium pasta and ravioli that is authentic and customizable. To accomplish this and to set our products apart, we hold true to the following core set of values:
Our pasta is made in small batches using Italian recipes and techniques that have been passed down through generations.
Our pasta is flavorful and authentic because we are actively committed to sourcing and using only the highest quality ingredients.
Our Bigoli packaged fresh pasta means shorter cooking times and consistent portioning for you and a significantly superior dining experience for customers.
We create a wide range of pasta shapes which allows you to offer a variety of traditional and unique, amazing but lesser known, pasta dishes to customers.
Superior dining experiences brings higher customer satisfaction. Customers can taste the difference. Once someone experiences Bigoli fresh pasta, they find it difficult to enjoy other pastas.
We are devoted to producing exceptional pasta every day. It is our passion, it is our heritage and it is our mission. And it is all we do.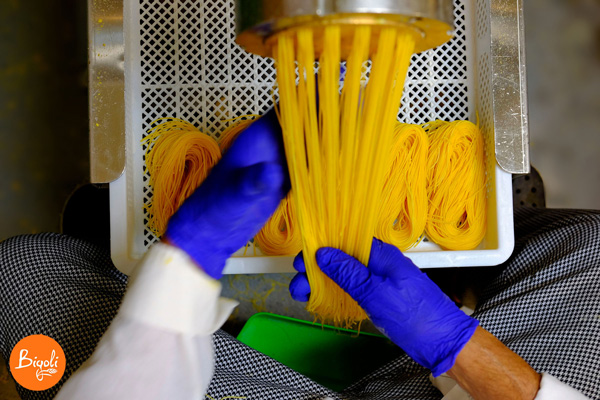 Bigoli Product List - August 2023

Bigoli Product Gallery