Bigoli Pasta BoxesTM

Artisan Meal Kits
Bigoli Pasta Boxes are an easy way to experience an incredible artisanal meal at home. Each Bigoli Pasta Box includes everything you need, including Bigoli pasta or ravioli, Bigoli sauce, spices and very easy-to-follow cooking instruction cards. Simply assemble the contents of our Pasta Box per the instructions and enjoy your meal at home within minutes. Each Pasta Box serves 2 people. We invite you to look at the Bigoli Pasta Box menu below. When you're ready, you can order by phone or in person at the Bigoli Local Shop.
Bigoli partners with several popular premier local vendors in sourcing key ingredients for some of our Pasta Boxes. Our partners share our same commitment to quality and consistency, which adds even more goodness to our Pasta Boxes and ultimately to you.

How it works
1. Select your Bigoli Pasta Boxes
Select your Bigoli Pasta Boxes from the menu above. See the photos at the bottom of this page to help choose! Order by phone or in person by calling 831-899-4422.
2. Pickup -or- Delivery
Upon ordering, we prepare your Pasta Boxes and notify you when they are ready. Visit our local pasta shop at 426 Orange Ave. in Sand City to pick up your Pasta Boxes or have them shipped or delivered.
3. Enjoy your meal!
The different textures that characterize the variety of regional pasta and ravioli shapes and the rich flavors in the ravioli's filling guarantee an incredible meal.
Shipping Available!
We provide next-day shipping across CA so anyone living in California can enjoy our products. Note that Bigoli Pasta Boxes are packaged using a custom cold-pack box that maintains maximum freshness during shipping.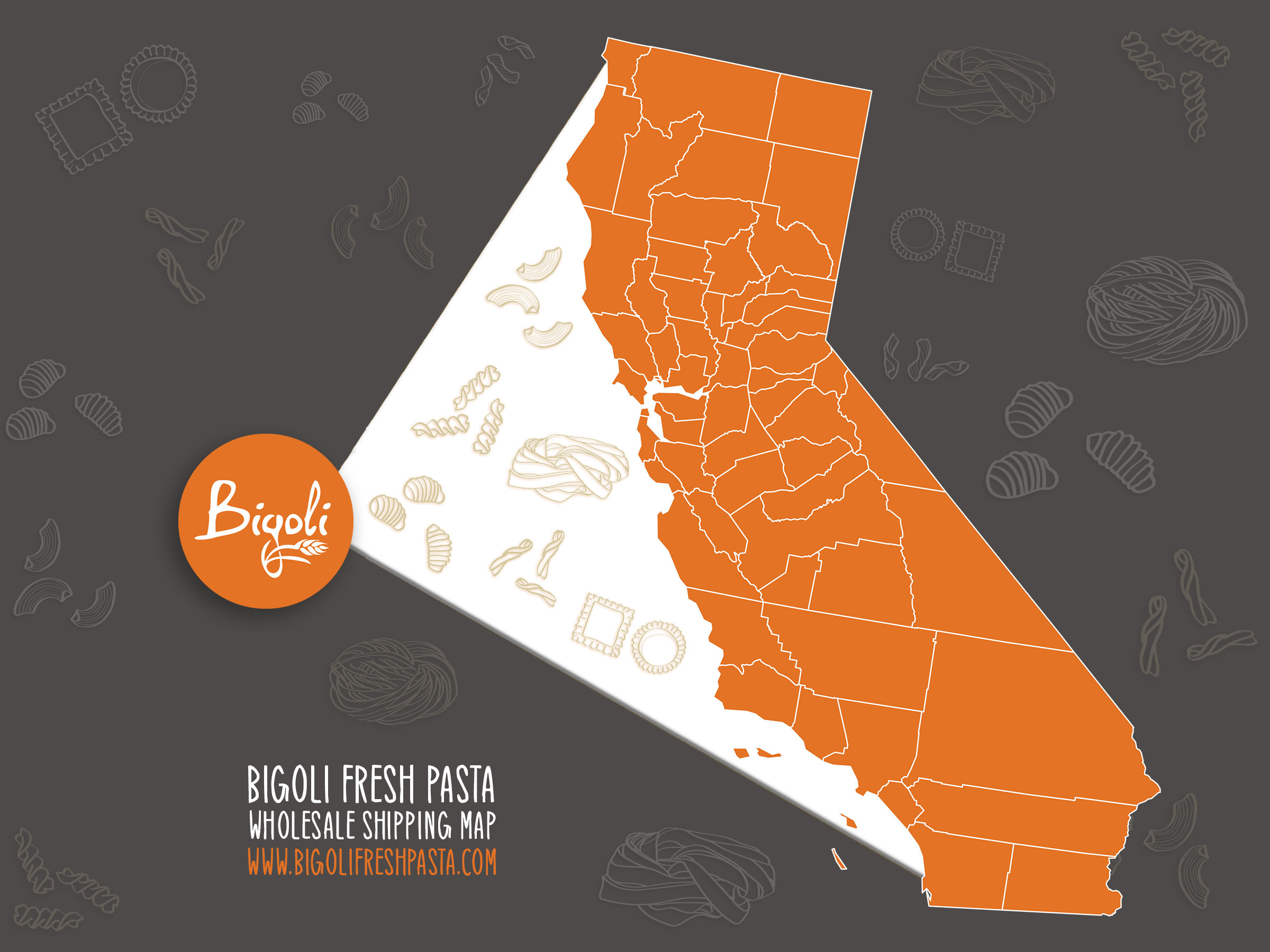 What Our Customers Say...