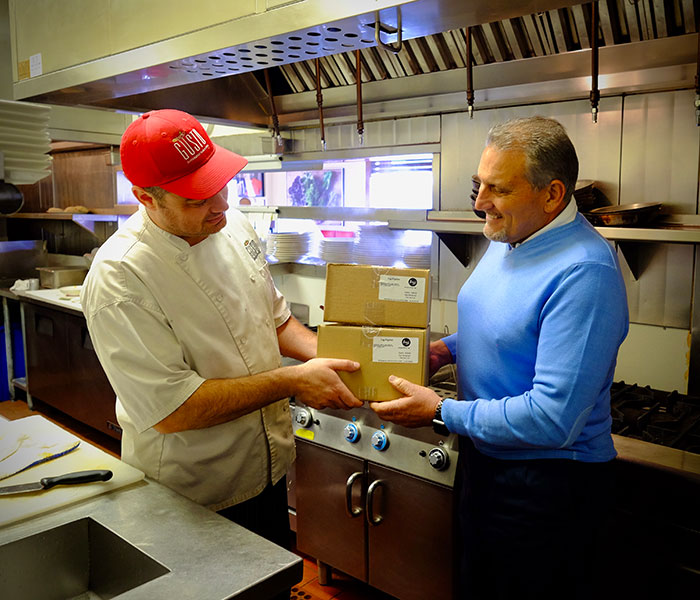 Wholesale Fresh
Artisan Pasta and Ravioli
Bigoli makes premium-grade fresh artisan pasta and ravioli. Our amazing products will have a direct positive impact on your production time, consistency and most importantly, customer experience. Get our wholesale pricing, shipping and ordering information today!
From Our Customers
As good or better than anything that I've tasted in Italy
We demand the best quality ingredients for our customers.
They love the raviolis and keep coming back for more.
We've been buying Bigoli pasta for many years and it's always consistent and its always great quality.

Perfection Takes Time
There is nothing better than grandma's pasta. Made with care and love, using the simplest ingredients. A tradition that made it through many generations. Here at "Bigoli" we are producing pasta with the same passion, in small batches without cutting corners or compromising quality for quantity.
Our Products
Fresh Pasta and Ravioli Product List
1. Traditional Recipies
Simple recipes following the true Italian craftsmanship bringing authentic flavors to the plate.

2. The Finest Ingredients
Pure durum semolina without additives, "00" flour imported from a small Italian mill, locally sourced vegetables and premium cheeses. That's the key for a healthy and genuine product.

3. Quality to the Plate
The different textures that characterize the variety of regional shapes and the rich flavors in the ravioli's filling will guarantee a great customer satisfaction.


Local Pasta Shop
Our focus is servicing premier restaurants, private clubs, boutique hotels and other exemplary hospitality establishments, however customers in Monterey, CA are in luck! If you are near Sand City, CA, you can visit our Bigoli local pasta shop directly and enjoy a great selection of fresh pasta and ravioli. Everything you need to make an amazing meal at home!
Local Pasta Shop
Local to residents of Monterey, CA